KEY BENEFITS
Easy Online digital system
Eagle Eye Transcription uses HIPAA-compliant software specifically designed for us to best enable us to keep track of your sound files and dictation, and get your reports back to you as soon as possible. We will set you up with a secure web-based dictation site to easily upload your sound files to, available 24/7. Once you upload your sound files to us, or use our call-in system, your sound files will be sent out to one of our experienced transcriptionists. When the report is complete, you will receive an email notifiying you that it is ready for pickup on your secure site.
24/7 Toll-Free Phone-in Dictation
Alternatively, we can provide you with a toll-free telephone number to call in your dictation for those providers who prefer that method.
Customized Templates
We work with each customer individually to develop templates and formatting specific to your needs, or we can work with templates that you provide to us.
Quality and Service
We offer high quality work, reasonable rates, and quick turnaround, with rush and same-day service available when needed. We never outsource any of your dictation outside of the U.S.
About Us
We are an online transcription service, located in California, serving customers throughout the United States. We specialize in Independent Medical Examinations (IME's), Qualified Medical Examinations (QMEs), record reviews, workers' compensation reports, psychiatric / psychological disability examinations, and chart notes. Specialties include orthopedics, neurology, chiropractic, rheumatology, ophthalmology, general/thoracic/vascular surgery, internal medicine, physical and occupational therapy, plastic and hand surgery, podiatry, and others.
We also have experience with transcription for private investigation companies. We deliver the personal and professional service of a small company without getting lost in the shuffle of a large corporation. We provide old-fashioned customer service coupled with today's technology. With fast turnaround, experienced staff, and reasonable rates, we are able to offer the utmost in quality and productivity, as well as help your clinic/office run smoothly with worry-free transcription. All work at Eagle Eye Transcription is done by highly qualified staff, according to your specifications.
Who are we?

Cathy Tibert
Owner/Manager/Editor — Cathy grew up in New York and has a bachelor's degree in biology from the University of Vermont. She worked as a lab technician in cancer research at Temple University Medical Center in Philadelphia and at University of Massachusetts Medical Center in Boston. She relocated to Washington State in 1993. In 1995, she received training in medical transcription at Everett Community College, working as an MT subcontractor and eventually specializing in IME reports. She is now co-owner of Eagle Eye Transcription which was formed in 2007.

MIRIAM CALLAGHAN
Owner/Manager/Editor — Miriam grew up in California and worked as a manager at Target and a supervisor at FHP Medical Center in California. She relocated to Washington in 1997, and received training in medical transcription through At Home Professions, She worked as an MT subcontractor eventually specializing in IME reports, until co-founding Eagle Eye Transcription in 2007.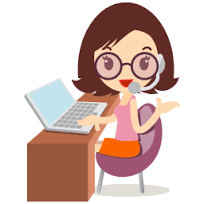 Our Transcriptionists
We have a great team of transcriptionists who are all highly trained and dedicated to producing the highest quality reports possible.
Call Cathy at 425-280-7895 or Miriam at 425-220-4638 or send us a message using the form below.